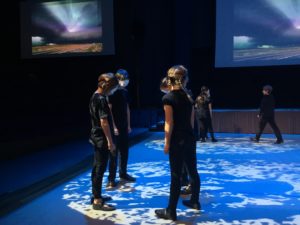 At Naburn CE Primary School we recognise the contribution of PE to the health and well-being of children. Through PE and sport, children develop many of our Christian core values such as perseverance, hope, community and compassion.
Our high quality physical education curriculum inspires all pupils to succeed and excel in competitive sport.

As a small school, all pupils have the opportunity to compete in a range of sporting competitions, such as cross country, tri-golf, triathlon, netball and cricket, as well as other activities such as the Yorkshire Schools Dance Festival at York University – building character and confidence and helping to embed values such as fairness and respect.
Our regular PE sessions take place in the local village hall and on the village playing field. We often use external specialists such as Total Sports and York School Sports Network, to further enhance our PE provision.
To see how we have developed our PE further using our Government Sport Premium Funding please click here.