The school is situated right at the heart of Naburn village, and we really value our connections with the local church, the village and the wider community. We are part of a cluster of schools in the south of York and work closely with the other schools within this partnership. We also work with a network of small schools in the local area, meeting regularly to share ideas and good practice.
The Village Hall is a fabulous resource for the school and the village as a whole. We regularly use this space for PE lessons and, of course, our fantastic drama and musical performances, such as Beauty and the Beast and Jungle Book and this year 'Pirates of the Currybean!' We also use the field behind the hall for outdoor PE, for sports clubs after school and for Sports Day.
We value our links with St Matthew's Church, which is just across the road from school. Reverend Richard Kirkman regularly leads our Collective Worship, as do 'Open the Book'. We visit the church for services, such as Harvest and Christingle, and to find out more about the building and its uses.
We also use an allotment owned by the church, regularly taking our After School Club children there to learn more about growing things and to generally have fun in the fresh air!
We are also fully involved in village life, both in Naburn and Stillingfleet. For example, we worked with the Parish Council to organise a street party to celebrate the Queen's 90th Birthday and to take part in the Jo Cox Great Get together Weekend. The whole school visited Stillingfleet recently to learn about its history and the 250th anniversary of Methodism in the village. Members of the community told the children all about how farming has changed over the years, all about the old school and all about life in the village, including when evacuees arrived in the second world war. It was great to hear these experiences first hand and the children loved hearing the stories.
We also worked together to raise money to buy a defibrillator for Naburn.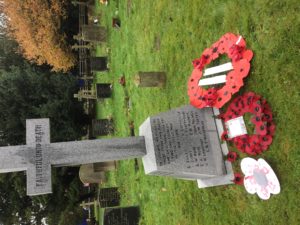 We work with the Naburn Village Hall Committee to organise an annual Summer Gala where our oldest children organise stalls.
Other village activities which we are involved in over the year include Carols around the Christmas Tree, the Christmas Fair, singing at the Marina Christmas market and taking part in the Harvest Festival.
We recently visited the War Memorial in the churchyard of St. Matthew's Church to lay a wreath to commemorate Armistice Day. The children learnt about members of the village who had died in WWI and paid their respects at a short service outside, reading poems and observing two minutes' silence.