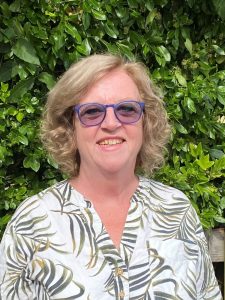 Chair: Anne Clark
I have lived in Naburn since 2001 and have 3 grown up children, the youngest of whom went to school at Naburn Primary. Until recently I worked as a Specialist Early Years Assessment Teacher for the City of York Council and have spent my career teaching children with special educational needs. In my spare time I enjoy singing, playing the guitar and kayaking. I am a member of Naburn Parish Council and am very honoured to serve as a Local Authority Governor for our wonderful village school.
Richard Atkinson
My name is Richard Atkinson and I am a Parent Governor. I run a farm just outside Naburn with my Dad, Uncle and Cousin. We grow wheat, barley, potatoes and sugar beet and I have lots and lots of sheep. I enjoy cycling, shooting and fishing.
I was a pupil at Naburn School 35 years ago and enjoyed it lots. I love our little school. It is a really friendly place. It's great we are so involved in the local community. Forest School is brilliant!
Mike Beresford
I have lived a few yards away from the school since 1992. Our children loved every minute of their time at Naburn Primary School. After spending over 20 years as an engineering project manager in the petrochemical industry, I became full-time director in 2012 for a Christian organisation called Zambesi Mission. I lead regular Open the Book assemblies in the school where we and the children act out Bible stories and learn lessons for today. I also help the children understand about faith in a very different context by running occasional Malawi Clubs and assemblies. As Foundation Governor I am keen to uphold and share the Christian faith and promote the schools core values of hope, perseverance, community and compassion.
Dan Edmonson
I worked across a variety of disciplines within the healthcare industry before retiring in 2019. I am the father of three children past and present pupils of Naburn School. I am an amateur ping pong player in my spare time. I am a Parent Governor.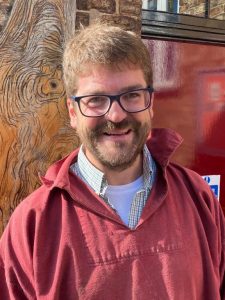 Matthew Horne
I have worked in education for many years. I was an education researcher for 5 years including working for the National College. I worked in the strategy unit of the DFE for 2 years and then in the Cabinet Office. I led the Innovation Unit (formerly of DFE) for 5 years and with them secured a £1m grant for EEF for a trial of innovative teaching practice. I currently deliver an innovation programme for the Government focused on children's safeguarding and social care. I was involved in establishing a National MAT comprising innovative schools that will be part of an international network of schools involved in R&D.
I am an experienced school governor, having spent 10 years as Vice Chair and Chair of Finance at a large inner city primary school, nursery school and sure start childcare nursery and children's centre with high levels of free school meals. This school went from below the floor target to above the national average KS2 with an outstanding Foundation Stage. I moved to Naburn in 2013 and my children attend Naburn School.
Rev Francis Loftus
My background is in education. For 35 years I taught Religious Studies, the last 19 as a Headteacher. For most of that time haven been involved in the examinations system as a Moderator, Examiner and Senior Examiner. As a former Headteacher I have been involved with governance closely and was a Governor of Selby College for 21 years. I have been a Governor of Barlby Bridge School and Barlby CP. Most recently I was Chief Executive and a Trustee of Selby Educational Trust. I was ordained in 1996 and first became involved at Naburn when I was asked to lead some of the worship whilst I was supporting St Matthew's at Naburn. I am currently a member of the York Diocesan Board of Education. My motivation to be a Foundation Governor of Naburn is that I believe that a community like Naburn should have a good primary school and I will support and challenge the staff of the school in trying to ensure that this is the case.
Kevin Merrison
Settled in York since 2013, this is the second school at which I have been a governor. Experienced with working with boards and committees in small and large organisations and a Fellow of the Chartered Management Institute, I spent the first part of my working career in the military serving with the Royal Air Force, the United Nations and NATO. I have three children, aged between 16 and 36 who attended over 20 different schools between them. That probably provides me with the most valuable experience of all. I aim to support the fellow governors, school head and teachers, parents and pupils in achieving a balanced, sustainable and positive education.
Alex Tate-Smith
I was born and raised in North Yorkshire and made the move back from over the Pennines in 2021. Having worked for the NHS for 5 years in both operational and strategic management positions, I decided to have a change in career and now manage a wine shop in Malton, as well as studying for a masters in International Relations at the University of Sheffield. I am thrilled to be a part of the Naburn Primary School community as a governor. Having attended a very small primary school myself, I am passionate about the benefits of small schools and the sense of community that they bring with them. In my spare time I love reading, baking, knitting, running and walking my little dog Colin with my husband.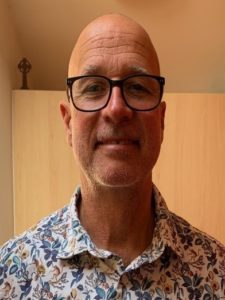 Mr Green
My teaching career started at Kirk Fenton Parochial Primary School in January 1988. I actually got the job in July of the previous year, but they very kindly kept it open for me while I did some travelling to the Southern Hemisphere and played some cricket in Perth, Australia. I totally fell in love with teaching at that school. I was led by a very charismatic and encouraging head and after four years I got the job of Deputy Head at AYJS. It had been my dream school and I couldn't wait to start as a very young 26 year old! In that September (1992), I also got married and moved house!
Bishopthorpe has always been part of my life. I grew up there, I socialised there, made a lot of my friends there and lived there. It is very dear to me. I had every intention of moving onto headship after four years, but lots of things caught up with me. The first and most important, was how much I enjoyed my role of Deputy Head at the school. The combination of teaching and leading was one that suited me at that time and I was inspired by another great headteacher and an amazing teaching team, which included two male teachers who were in my view, world class.
In 1999, we, as a family made another visit to Australia. This time to Sydney and I completed a year of a teaching exchange to St Patrick's College, Strathfield. This was another fabulous experience. I taught for three days in the classroom and the other days I taught PE to all the Junior School classes. That year, Australia won the Rugby and Cricket World Cups, were preparing for the Olympics, plus they annihilated us in the Ashes! I did my best to blend in, but it was quite challenging being English and teaching the Aussies sport! However, I can honestly say, it was our best family experience and I learnt such a lot.
The visit to Australia, had been something that had been encouraged by my then school adviser. He told me to take myself off and come back with a clearer idea about my future teaching career – either remain a Deputy Head or begin to look at Headship. However, the Australian experience did not rush me into any decision. I got back to AYJS and continued to enjoy my role in the same way as I had done, until the headteacher at the time decided to get a job at St. John's College.
I had no great expectations for headship at that time. I knew I would only be caretaking for a term, but I loved it immediately, realising that I was now responsible for the whole school, rather than just a class of thirty. This led me to take my Headship Qualification, which I thoroughly enjoyed. The school has maintained its excellent reputation throughout. This is down to a brilliant team. I have been truly blessed and I liken the job of headship to that of a scrum half in rugby. I have had the most brilliant group of forwards that have made the job so satisfying and positive. I am truly grateful!
In 2007, I got the chance to apply for the Headship role at AYJS. It took me two attempts, but I got it and was delighted. It has had its ups and downs and turns and twists. However, I can honestly say that it has been a privilege and an honour, firstly to teach and secondly to lead such a wonderful school.
I have chosen to take early retirement, so I can get involved in other things that I am passionate about. The first is cricket coaching, while at the same time wanting to continue to have a role in education. The job at Naburn is the perfect way to combine these. When we lived in Bishopthorpe, we used to walk regularly to Naburn down the cycle path. I often commented to my wife, what a gorgeous school it was, as we walked by and how I would love to teach there. So when the Local Authority contacted me, I took no time at all in agreeing to help out.
I have taken over from Mrs Christison who has worked so hard and brilliantly and know that I have big shoes to fill. I also understand that my time is limited. I also, am very aware of the great responsibility I have in the history of the school. I need to help it continue to thrive and flourish as it moves to its next chapter. I have no doubt in my mind that I can do that. I have heard such a lot about the fabulous team that work at the school along with the Governors and how supportive the village community is. Together, we will do it. It will rely on great teamwork and I am excited to lead the school at this time towards a bright and positive future.