2021-2022
Download the term dates for 2021-2022 as a .pdf here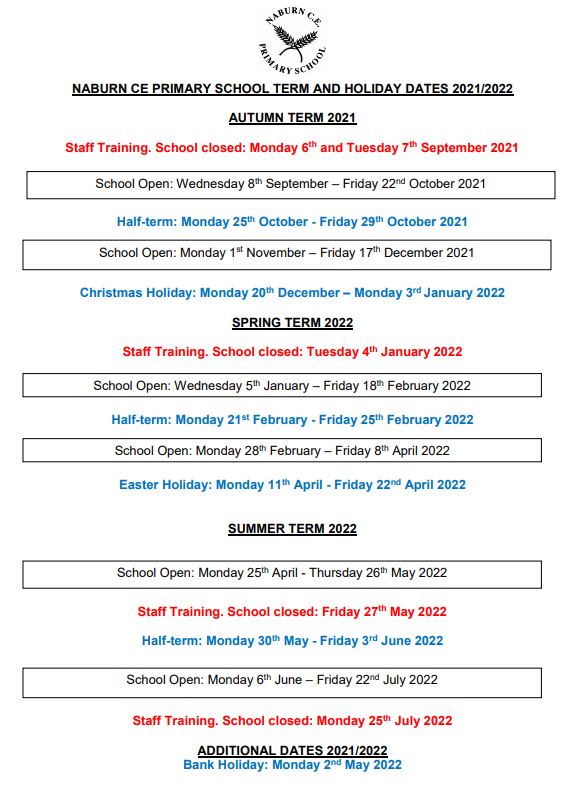 2022-2023
The following are based on the recommended term dates provided by City of York Council for schools in the City of York area for the academic year 2022-2023, and include the planned training days for 2022-2023.
Click here to download the term dates 2022-2022 as a .pdf
All schools are required to close to pupils for five School Training/Professional Development Days in the year. Staff training dates may be subject to change, subject to any new requirements or regulations which may be issued by the DfE or local education authority. You will be given as much notice as possible of any changes to the training days.
You can also access information about term and holiday dates for all maintained schools in York on the City of York Council website.