It's been an exciting few weeks in year 1 and 2. Last week we had a very interesting visit to the church with Mr Kirkman. We asked lots of questions about what happens in the church, and looked at interesting things like the stained glass windows. The highlight of our visit was going up the narrow spiral staircase to ring the bells!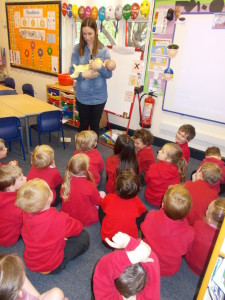 On Thursday we had some very special visitors- Mrs Walton and her twins! It was so lovely to see little Ruby and Archie.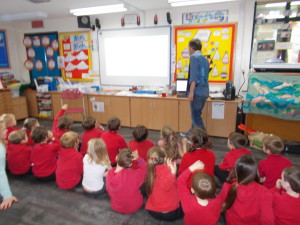 We had an exciting visitor in school on Friday- author Billy Bob Buttons!
He gave us lots of useful tips on how to be a good writer, he really inspired us to write!