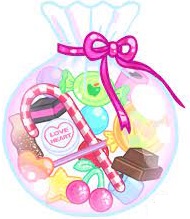 We received so many chocolate/sweet donations for the tombola that will take place at the end of year party, next Friday! Thank you to absolutely everyone who contributed.
For the last few weeks we've been talking about the 'break the rules day', which will happen on the last day of term, (Friday 21 July). I'm now happy to share the rules that the children can break, for the small fee of 20p per rule broken/£1 to break all of the rules. These rules are;
School uniform must be worn
Hair should be tied back, neat and tidy
No nail varnish
No fake tattoos
You must only drink water
No makeup, face paint or glitter
If your child/ren would like to take part in this, please send them to school on Friday, with the appropriate amount of money, according to the rules they are breaking.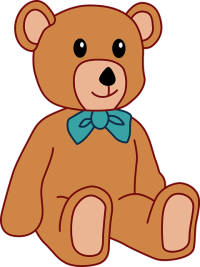 To add to the excitement, we are also holding a teddy bear zip line race on the same day. All children should bring in their most 'athletic' teddy, which will compete for the title of 'Naburn's Fastest Bear'. All teddies will have their details recorded on arrival, (name, age, weight and height checked too) and their harness fitted. They'll then race against each other, competing for the fastest speed. There'll be a trip to the tediatrics after the race, to make sure there are no injuries and then they will receive their certificate for taking part. If you can spare some time helping with this event, please let the school office know. We need some help with the check in/weigh in, as well as the tediatrics.
And, the most important date for your diary, the end of year school party!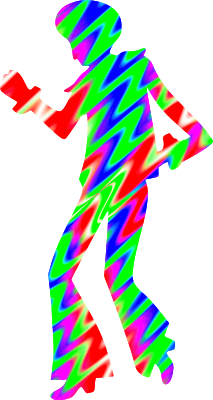 This will be held on Friday 21 July at school, starting at 17:00. We would love to see as many of you there as possible. We'll have pizza to buy by the slice, and a disco for the children. There will not be a bar at the event, so please remember to bring your own drinks with you. This is a fantastic opportunity for everyone to get together, celebrate the end of the school year, as well as the fantastic news that we are joining TEAL, meaning Naburn will live on for years to come, as it rightfully should! Thank you to everyone who has confirmed that they are able to help on the night.
We're also looking forward to joining in the fun at the Naburn Gala this weekend, Saturday 15 July. We have a stall where we'll be providing 3 games, pot luck, balance a 20p on a lemon in water and ball bounce. There are all sorts of prizes to be won. We're also giving people the chance to win big with our map game.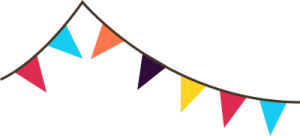 This time Mr Green has lost the keys to school and needs help to find them. A grid needs to be selected, for £1 a square. The person who selects the correct part of Naburn, which the key has been dropped in, will be the winner. The winner will receive half of the funds raised and the other half will go back into the Friends of Naburn Funds, to help with future endeavours.
We have also been looking ahead to next year, to see what fantastic events we can organise, not only for the children, but for parents and the local community too. We're hoping to hold a social event in October, with a live band, quiz and games. As part of this, we would love to run a promise auction, but to do this we need your help. Are you able to offer a service that you would happily provide, free of charge, to raise money for the school? Do you own something that could be loaned out or have expertise in a certain field you could provide to someone? If so, please let us know by contacting the school office. All of the promises that are kindly offered will be auctioned off to the highest bidder at the end of the evening. We're also looking at running a smaller social during the 1st/2nd week of term, so our new starters can get to know their class mates outside of the classroom. We hope as many current parents and children will be able to come and welcome our new families.
The Friends would like to thank you for your support throughout the year and for getting involved in our activities. We've got a tonne of ideas for next year, as well as bringing back popular events, like the All Hallows Eve party. We're always looking for more ideas though, so please do get in touch if you have any thoughts on events we can run or have any fundraising ideas.
Kind regardsAlexis (Chair of the PTA)