Naburn Church of England Primary School is a small, tightly knit community, where adults and pupils work joyfully together inspired by the Christian values of compassion, trust and perseverance.

Statutory Inspection of Anglican and Methodist Schools Report May 2017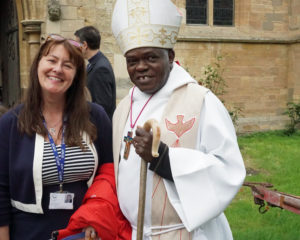 Daily acts of Collective Worship are important forums for sustaining and developing our ethos. Each Collective Worship follows a four part plan to include welcome, learning, reflecting and responding.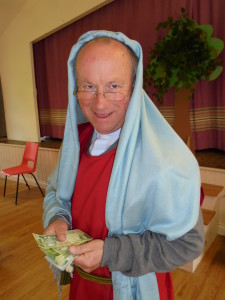 The Rector from St Matthew's Church visits fortnightly to lead whole school Collective Worship linked to our Christian values.
We also welcome the team from 'Open the Book', who lead worship fortnightly in the Village Hall, based on current Church celebrations and Bible stories.
We took a survey amongst our school community asking for people to choose the Christian values most relevant to us and the results were: compassion, trust and perseverance. We are now focusing on embedding these in all we do.
A Statement on Worship
Collective Acts of Worship take place on a daily basis. Our SIAMS in 2017 said that 'Collective Worship inspires the whole school community'.
As a Church School, our acts of worship are mainly Christian in nature, though special occasions and festivals of other cultures and religions are recognised and valued. It is a parent's right to request that their child be excused from acts of collective worship.
Parents are welcome to Celebration Worship every fortnight, where we celebrate the successes of our week and present Teachers' Awards. Parents and the local community are also invited to cevery fortnight hurch services at Harvest and Christingle and the children lead these, helping to develop their confidence in communicating with larger audiences.
We have a Worship Team (nominated by the pupils) who plan, lead and evaluate our worship.
Our current team is working on one of our SIAMS areas to improve, which is to 'further strengthen the contribution that pupils offer with more opportunities to evaluate, take part, plan and lead collective worship'.