Here is some information to help you and your child/children as we work together to continue our learning

whether at home or school:
Remote learning is put on Seesaw/Google Classroom. Teachers look at at their Seesaw pages regularly so please encourage your child to use this communication tool and to post their work on there. Teachers can then mark this work using written comments, spoken comments or 'likes'.
For more information, please see our guidance document:
Naburn Remote Learning Summer 21.docx
Click here for instructions about logging in to Google Classroom from home.
The children also have a log in for Purple Mash and Times Tables Rock Stars, which can be accessed at home, and we have also purchased a subscription to White Rose Maths, which means your child can watch a lesson and then use their White Rose Maths Book to record their work https://whiterosemaths.com/homelearning
The DfE has developed a range of resources to further support schools and families during this time. Just click the pictures below to go to these sites.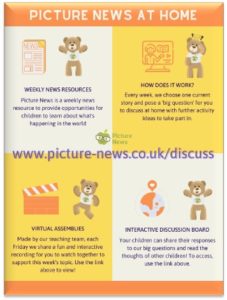 Each week in school, we use a resource called Picture News for one of our Collective Worships. It is a super resource, based on recent news and always has one big question to make us all think. Every week, with our school newsletter, we send home the question and a photograph to inspire discussion, together with a link to further resources.
Click here for the Picture News Learning at Home resources. The Picture News website contains an assembly each week which your child can access and there is a facility for your child to send a response in too https://www.picture-news.co.uk/discuss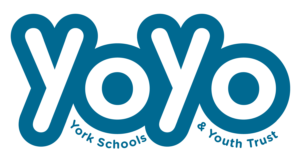 Each week during National Lockdowns we also watched the Yo-Yo Collective Worship.
Click here to watch the catalogue of videos
Music Your child can use their usual chrome book log in to access a new music programme we purchased this year through York Music Hub. It is called Charanga Yumu. https://www.yorkmusichubdigital.org.uk/site/log-in/ Here they can find an array of activities to develop their music skills (and also their maths!). Look out for Tune the Tables, Music World and a weekly music lesson too.
History If you love listening to stories and would like to learn more about history too, why not listen to https://www.historystorytime.com/
Reading If you would like to hear some stories here is a link. You can scan the QR code or just click on the book you like. All ages. Super stories from age 3 to 11 in age group sections https://www.booksfortopics.com/storytime-online
Oak Academy has also launched a new library of books and there are lots of famous authors involved. Visit https://library.thenational.academy/
Maths If you want to learn a fun song to help you with your maths, why not watch Dave Godfrey.
This is a fan's favourite, teaching about triangles:
Here he is teaching left and right with a catchy tune which will definitely get you dancing!!
Health and Wellbeing If you would like to learn more about keeping your child (and you!) healthy, there are lots of top tips, activities and recipes on the Phunky Foods website
We surveyed our parents after the first lockdown in March 2020 and again in March 2021. Here are the results of the second survey and a comparison of the two surveys, collated by our school governors, showing the improvements made and also highlighting some areas to continue to develop as we carry on striving to be the best we can be even in these strange times. Many thanks to all parents who completed the survey.
Remote learning feedback March to parents
Remote learning feedback comparison 20 & 21