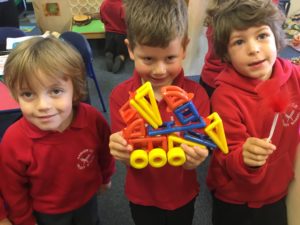 At Naburn CE Primary School our aim is to provide a world class curriculum which inspires and challenges all learners and prepares them for the future. Throughout school we work and learn together, striving to ensure that all children achieve their best in a happy and caring environment. We set high expectations and continually strive to raise standards by providing stimulating activities and experiences that make learning enjoyable. At Naburn we recognise that learning takes place both in and outside the classroom and through a range of learning styles. All classes regularly use our outside learning spaces: the school grounds, a local forest, the village hall with its huge field behind and St. Matthew's Church. We also ensure a range of first hand learning experiences through topic related trips, school visitors, drama and music performances and whole school themed focus days, all ensuring our curriculum really has the WOW factor!
For more information about the National Curriculum in primary schools, you can visit the GOV.UK website. Look under "Subjects" to find out a little more about the way we deliver this in our school, check out our Twitter feed to see what we have been doing recently, and explore our class pages to find Long Term Plans and curriculum overviews for the current half term in:
Through our exciting curriculum opportunities we aim to develop every child whatever their strength or area of interest. We aim to develop:
Successful Learners
Confident Individuals
Responsible Citizens
Naburn CE Primary School is a place where everyone can flourish and find their potential – we truly are a Small School with Big Ideas!