Curriculum Statement

Naburn CE Primary School is a unique place where high standards of work and achievement JOIN effectively with passion and creativity. The golden thread running through the curriculum are our Christian values of Hope, Community, and Perseverance.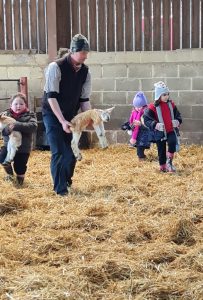 Contextualising children's learning so that they learn from real life fosters a spirit of enquiry and purpose – situating learning, making it challenging, memorable and purposeful.
The curriculum drives all aspects of the school forward, ensuring all children thrive and find meaning and fulfilment in their school life. Teachers cultivate and nurture children's learning, captivating and developing a spirit of enquiry, excellence and high aspirations.
We seek to promote, develop and nurture all children's talents in a culture of high achievement and expectation and we use this aspiration for all to develop an understanding of being the best they can be, because that is God's wish.
Want to find out more?
Look under 'Explore This Area' to find out more the curriculum and learning in our lovely little school.
For more information about the National Curriculum in primary schools, you can visit the GOV.UK website. Parents and carers are, of course, always welcome to ask us in school if you want to find out more about what your child is learning, and don't forget to check out our Twitter feed to see what we have been doing recently!