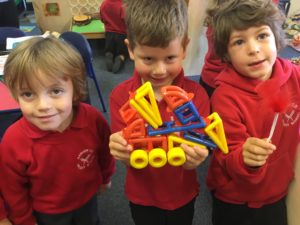 At Naburn CE Primary School our aim is to provide a world class curriculum which inspires and challenges all learners and prepares them for the future. Throughout school we work and learn together, striving to ensure that all children achieve their best in a happy and caring environment. We set high expectations and continually strive to raise standards by providing stimulating activities and experiences that make learning enjoyable. At Naburn we recognise that learning takes place both in and outside the classroom and through a range of learning styles. All classes regularly use our outside learning spaces: the school grounds, a local forest, the village hall with its huge field behind and St. Matthew's Church. We also ensure a range of first hand learning experiences through topic related trips, school visitors, drama and music performances and whole school themed focus days, all ensuring our curriculum really has the WOW factor!
For more information about the National Curriculum in primary schools, you can visit the GOV.UK website.
Click on the classes below to look at each year groups Long Term Plans.
Rowan Class – Long Term Plan
Willow Class – Year A – Year B
English:
At Naburn School we believe that literacy is a key entitlement and vital life skill for all children, and aim to give our pupils the best start in life by developing literate, skilled learners, with a love of reading and the ability to express themselves accurately and creatively.
We believe in exploiting opportunities across the curriculum to develop literacy skills, encouraging reading and writing for a purpose wherever possible, and using 'real life' situations and the outdoors to engage and inspire our pupils.
We teach daily discreet phonics lessons, differentiated for pupils across both key stages, using the 'Letters and Sounds' programme and the 'Flying With Phonics Scheme'.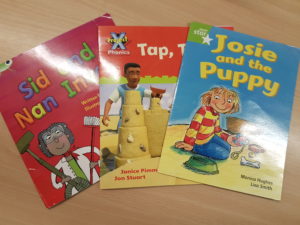 To develop key skills in reading we use a combination of Phonics Play, Bug Club, Rigby Star and Project X reading books.
Where possible we make pupils aware of and responsible for their own learning, making good use of target setting and assessment for learning, and giving clear feedback both orally and in marking. Our rigorous approach to teaching spelling, punctuation and grammar ensures our pupils have a sounds knowledge of key concepts.
We encourage confident and motivated writers through the use of cross-curricular opportunities. At Naburn we understand the role of neat presentation and handwriting in enabling our pupils to be proud of their writing.
Our pupils take part in regular cursive handwriting sessions from their first year at school, and we especially love our finger aerobics sessions that help to build up the strength and flexibility in our fingers and hands!
You can try finger aerobics at home by clicking here, don't forget to put on some funky music!
Mathematics: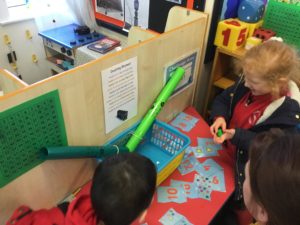 We believe that mathematics is essential to everyday life, critical to science, technology and engineering, and necessary for financial literacy and most forms of future employment. Our high-quality mathematics curriculum provides a foundation for understanding the world, the ability to reason mathematically, an appreciation of the beauty and power of mathematics, and a sense of enjoyment and curiosity about the subject.
We are currently working with other schools in our cluster to further develop the way we approach the teaching of the four calculations, to ensure continuity and progression throughout the school. We are also working on developing reasoning skills, encouraging our children to probe deeper into a question and follow ideas through to a solution, even when it first appears tricky!
Next year, we will be linking with the NSPCC and taking part in their Number Day, using resources to challenge us in maths, whilst raising money for this important charity too.
Science:
Science has changed our lives and is vital to the world's future prosperity. At Naburn we ensure all pupils are taught essential aspects of knowledge, methods, processes and uses of science linked through topic based themes. Throughout our teaching we aim to develop a sense of excitement and curiosity through delivering practical investigations and whenever possible first hand experiences.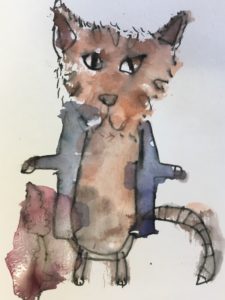 Art and Design:
At Naburn we strive to provide art and design to inspire and challenge the children, giving them the knowledge, skills and opportunities to experiment, invent and create their own works of art, craft and design. As the children progress they are encouraged to think critically and develop a more rigorous understanding of art and design. We study the work of great artists of the past, developing an understanding of the historical and cultural contributions of their art forms. The children's art work is regularly displayed throughout school.
Computing:
The national curriculum for computing has been developed to equip young people with the foundational skills, knowledge and understanding of computing they will need for the rest of their lives. Through the programme of study for computing, children learn how computers and computer systems work, they will design and build programs, develop their ideas using technology and create a range of content. Naburn School promotes the safe and responsible use of ICT. We offer a progressive approach to E-Safety throughout the primary phase with in-built opportunities to assess pupils understanding and awareness. Our school website offers tips and useful links regarding E-Safety for both parents and children. We are currently in the process of replacing our old laptops with Chrome books for our Juniors and have a full class set in the Year 5/6 and ipads for our Infants, with the help of our Friends of Naburn, and the children are beginning to use these in lessons now.
Design and Technology:
Design and technology is an inspiring, rigorous and practical subject. Using creativity and imagination, pupils at Naburn design and make products that solve real and relevant problems within a variety of contexts, considering their own and others' needs, wants and values. They acquire a broad range of subject knowledge and draw on disciplines such as mathematics, science, engineering, computing and art. Pupils learn how to take risks, becoming resourceful, innovative, enterprising and capable citizens.
Geography:
Fascination with the world around us is innate in all children, and our geography curriculum supports this curiosity. As the pupils progress, their growing knowledge of the world deepens through topic work as they learn about their own environment and environments around the world. Residential visits are an important part of upper key stage 2, where field studies take place on themes such as coast, rivers or farming. We currently have a link with a day orphanage in Malawi, where we send and receive pictures and information about our contrasting lives.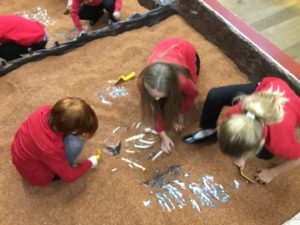 History:
We aim for high quality history education, covered through cross curricular topic work as well as discrete history lessons.
The topics give children a coherent knowledge and understanding of Britain's past and that of the wider world. We ensure children show interest and thirst for knowledge of the past and how it relates to now. Children learn to ask key questions, think critically and consider arguments. At Naburn we look for opportunities for first hand experiences; we also believe it is important to have historical based visits and visitors to support our work and enrich pupils' learning.
Languages:
Currently, French is taught to all children in KS2. However, within school we value cross-curricular learning and aim to foster pupils' curiosity and deepen their understanding of other cultures through the learning of vocabulary linked to other cultures within our topics. The teaching of French enables pupils to express their ideas and thoughts and to understand and respond to its speakers both in speech and in writing. We believe our language teaching provides the foundation and motivation for learning further languages.
Music:
Music is a universal language that embodies one of the highest forms of creativity. At Naburn our high quality music education engages and inspires pupils to develop a love of mu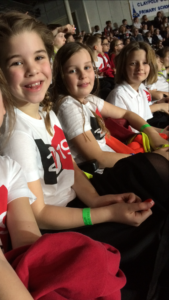 sic and their talent as musicians; increasing their self-confidence, creativity and sense of achievement. All children within key stage 2 learn to read music and play the recorder, as well as having the opportunity to take lessons with our peripatetic piano and guitar teachers. Our Year 5/6 children take part in the Sheffield Arena Young Voices Concert and we also create our own school productions every year, with Y6 taking the lead.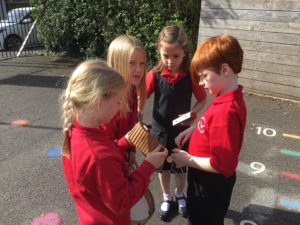 Physical Education: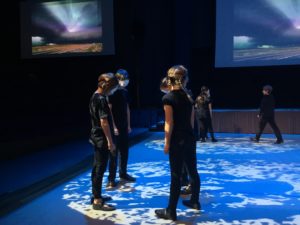 Our high quality physical education curriculum inspires all pupils to succeed and excel in competitive sport. Our PE specialist, Mr Davies, teaches every class on a Monday and also provides professional development for our teachers. As a small school, all pupils have the opportunity to compete in a range of sporting competitions, such as cross country, tri-golf, triathlon, netball and cricket, as well as other activities such as the Yorkshire Schools Dance Festival at York University– building character and confidence and helping to embed values such as fairness and respect. All our PE sessions take place in the local village hall and on the village playing field. We often use external specialists such as Premier Sport or York Skipping School, to further enhance our PE provision. To see how we have developed our PE further using our Government Sport Premium Funding please click here.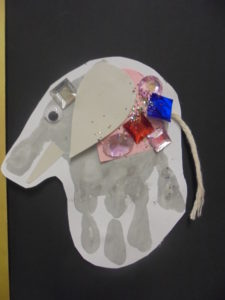 Religious Education:
At its very best, education should enable the flourishing of all children and young people as they grow. RE plays a crucial role in this as it looks at what it is to be human and how we engage well with one another and with the world around us.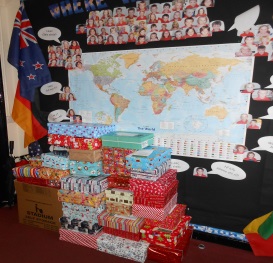 We follow the City of York's Agreed Syllabus and we are also beginning to use the new 'Understanding Christianity' resource launched recently. The children in KS1 focus on a variety of festivals such as Diwali, Christmas, Harvest and Light, within their class topics and read lots of stories from around the world. In Y3/4 there is a focus on Sikhism and in Y5/6 a focus on Islam, as well as probing deeper questions which make us all think, such as, 'How and why do people pray?' where a variety of religions are looked into.
Our Year 3/4 children take part in the Archbishop of York Youth Trust Young Leaders Award, learning all about their local community and how they can improve it, so developing their leadership skills. Our KS1 children have recently been one of only two York schools to pilot the KS1 Young Leaders award, giving our younger children in school an opportunity to develop their leadership, communication and co-operation skills.
Through our exciting curriculum opportunities we aim to develop every child whatever their strength or area of interest. We aim to develop:
Successful Learners
Confident Individuals
Responsible Citizens
Naburn CE Primary School is a place where everyone can flourish and find their potential – we truly are a Small School with Big Ideas!