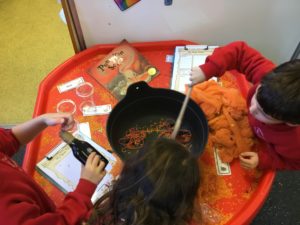 At Naburn Primary School we believe that literacy is a key entitlement and vital life skill for all children, and aim to give our pupils the best start in life by developing literate, skilled learners, with a love of reading and the ability to express themselves accurately and creatively.
We believe in exploiting opportunities across the curriculum to develop literacy skills, encouraging reading and writing for a purpose wherever possible, and using 'real life' situations and the outdoors to engage and inspire our pupils.
We believe that for all our children to become fluent readers and writers, phonics must be taught through a systematic and structured phonics programme.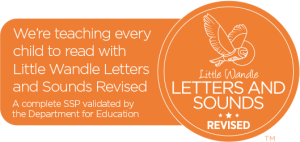 We teach daily discreet phonics lessons, differentiated for pupils across both key stages. From September 2022 we are using the Little Wandle Letters and Sounds Revised to plan and provide daily engaging phonics lessons. Click here to read the information letter for parents about Little Wandle.
Where possible we make pupils aware of and responsible for their own learning, making good use of target setting and assessment for learning, and giving clear feedback both orally and in marking. Our rigorous approach to teaching spelling, punctuation and grammar ensures our pupils have a sounds knowledge of key concepts.
We encourage confident and motivated writers through the use of cross-curricular opportunities. At Naburn we understand the role of neat presentation and handwriting in enabling our pupils to be proud of their writing and our pupils take part in regular handwriting sessions from their first year at school.