Geography:
Fascination with the world around us is innate in all children, and our geography curriculum supports this curiosity. As the pupils progress, their growing knowledge of the world deepens through topic work as they learn about their own environment and environments around the world. Residential visits are an important part of upper key stage 2, where field studies take place on themes such as coast, rivers or farming. We currently ha
ve a link with a day orphanage in Malawi, where we send and receive pictures and information about our contrasting lives.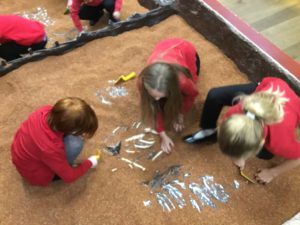 History:
We aim for high quality history education,
covered through cross curricular topic work as well as discrete history lessons.
The topics give children a coherent knowledge and understanding of Britain's past and that of the wider world. We ensure children show interest and thirst for knowledge of the past and how it relates to now. Children learn to ask key questions, think critically and consider arguments. At Naburn we look for opportunities for first hand experiences; we also believe it is important to have historical based visits and visitors to support our work and enrich pupils' learning.