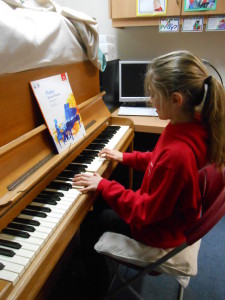 Breakfast Club runs every morning before school from 7.45 in the Hall.
It is currently run by Mr Michael Maybridge, Mrs Lucy Bradshaw and Mrs Sheila Russell-Ascough.
We offer a range of activities for the children, from board games and arts and crafts to watching dvds and playing outside.
The club is open from 7.45am to 8.45am each morning. The cost is £3.50 per session which includes breakfast. Children may have breakfast anytime up to 8.20am.
There are a range of breakfast cereals available for the children along with toast, jam, apple and orange juice. We aim to complement the school's policy on healthy food.
If you are interested in your child attending Breakfast Club please print off and fill in the Booking Form. Please then return your completed form to the school office. Payment should be made through Parentpay please.
Alternatively, for last minute use of the Club (subject to space) you can turn up on the morning, and settle payment via Parentpay as soon as possible.
Please click below to view booking forms and the breakfast club user regulations: